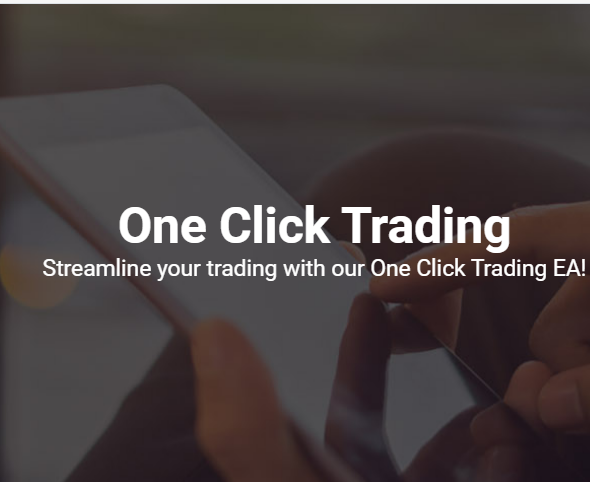 ​
What is the
One Click Trading EA?
The One Click Trading EA is as simple as it sounds! You're able to perform multifaceted trade operations with just the click of a mouse.
Placed directly within your MT4 terminal, you'll automatically be shown trading levels, with trade commands clearly displayed. You can:
Create buy and sell orders at the push of a button.
Close all your positions – including hedges – in a single click.
View your profit and loss in pips.
Place stop losses and take profits in pips.
For More Detail :
one click trading